The Copyright Society of Australia's second event this year will feature Dr David Brennan, a Visiting Fellow at the University of Technology Sydney, Faculty of Law, in discussion with Kate Haddock, Partner, Banki Haddock Fiora, about his soon to be published paper –
The Copyright Tribunal As Exception-Maker: Are Both Flexibility and Certainty Achievable? – which focuses on the potential conferral of delegated legislative power upon the Copyright Tribunal of Australia for it to periodically determine new public interest exceptions.
Australian Copyright Council Chair Kate Haddock will also discuss practical implications of these proposed reforms in running Copyright matters in the Tribunal.
EVENT DETAILS
Event: 50 Years of the Copyright Tribunal
Speakers: Dr David Brennan & Kate Haddock
Date: 20 March 2018
Time: 18:00 – 19:00
Cost: Members $60 & $80 Non-Members
Venue: Mills Oakley, Sydney, Level 12, 400 George Street, Sydney NSW 2000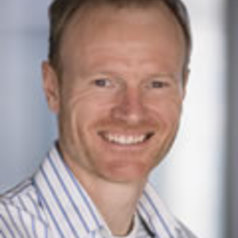 David Brennan
Visiting Fellow at the University of Technology Sydney, Faculty of Law.
David's primary fields of research are patent and copyright law, with focuses on their connections with economics, other legal regimes and in legal history. An entertaining speaker, with the ability to find humour in dry areas of copyright, David has served as the Editor of the Australian Intellectual Property Journal, taught patent law at Oxford University, and teaches copyright law at Monash. As you'd expect, he has been involved in Australian copyright law and reform activities over the past several decades. It's hard to find the funny part, without that kind of commitment.
Kate Haddock
Partner, Banki Haddock Fiora. Kate has over 25 years' experience advising copyright collecting societies & the publishing industries in relation to all aspects of enforcement, rate setting, regulation & commercialisation. Kate is the Chair of the Australian Copyright Council, and has been listed in the Australian Financial Review's Top 200 Lawyers in Australia (Intellectual Property) since 2009. That's decades now.
This event will be preceded by our not-to-be-missed 2018 Annual General Meeting.