Indigenous Cultural and Intellectual Property is increasingly relevant in all forms of Australian cultural expression from broadcasting to fashion, literature, manufacturing and advertising.  The Copyright Society of Australia is delighted to present Australia's leading experts in this field in a lunchtime webinar that will consider recent developments in negotiating ICIP in commercial contexts.  Please join the Australia Council's Patricia Adjei and SBS counsel Lucinda Edwards and Keya McGowan for what will no doubt be an engaging and insightful discussion on this important area of law.
**NOTE:  members need to login to access member prices
EVENT DETAILS
Event: Negotiating Indigenous Cultural and Intellectual Property – Commercial Insights
Speaker: Patricia Adjei, Head of First Nations Arts and Culture, Australia Council
Lucinda Edwards, Senior Legal Counsel, Special Broadcasting Services
Keya McGeown, Lawyer, Special Broadcasting Services
Moderator: Emma Johnsen, Senior Associate, Marque Lawyers
Date: Wednesday 8 September 2021
Time: 13:00 – 14:00
Cost: Members $20 (login required for purchase) & Non-Members $40
Venue: Live-streamed via Zoom
Take advantage of our membership 50% off offer to enjoy member pricing for this event.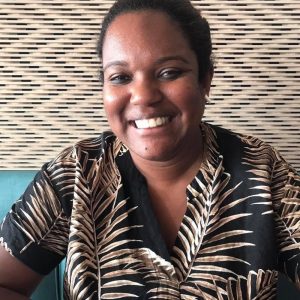 Patricia Adjei
Patricia Adjei is a Wuthathi, Mabuiag Islander and Ghanaian woman from Warrane/Sydney. She is the Head of First Nations Arts and Culture at the Australia Council and also currently serves on IP Australia's Indigenous reference group on Indigenous knowledge. She has a Bachelor of Arts and Law from UNSW and previously was the Indigenous engagement manager at the Copyright Agency l Viscopy. She is also a 2018 Churchill fellowship recipient, investigating the practical application of laws in the USA and Panama that protect Indigenous cultural rights.
Patricia has worked on developing the Protocols for using First Nations Cultural and Intellectual Property in the Arts. Patricia has served on the City of Sydney, Aboriginal and Torres Strait Islander advisory panel and has been a Board member of the Contemporary Pacific Arts Festival and the Moogahlin Performing Arts Board. She is currently on the Beyond Blue and Intrepid Travel RAP advisory Committees and the Sunshine Coast Arts advisory committee.
In 2010, Patricia worked at the World Intellectual Property Organisation (WIPO) in Geneva as the 2010 Indigenous Intellectual Property Law Fellow. Trish also previously worked as a lawyer at the Arts Law Centre of Australia and National Indigenous TV. She is also a published author, having written several articles, essays and a chapter on Indigenous cultural intellectual property rights.
Lucinda Edwards is a Senior Legal Counsel with Special Broadcasting Services (SBS), with over fifteen years industry experience working in the media industry in the UK and Australia. She is part of the SBS legal team who were awarded Sport and Entertainment Team of the Year at the Lawyers Weekly Corporate Counsel Awards in 2021 and has previously worked both in-house and in private practice.  Lucinda provides advice across SBS's television, online and radio services on a range of issues including management of the commissioned slate of content, providing pre-publication advice to journalists and producers in the news and current affairs division and advising on sports and content acquisitions. She has broad commercial law expertise in both transactional and regulatory matters, with a focus on intellectual property, Indigenous cultural and intellectual property, music rights and disputes. Lucinda has previously sat on the boards of MediaRING, Moorambilla Voices and the Copyright Society.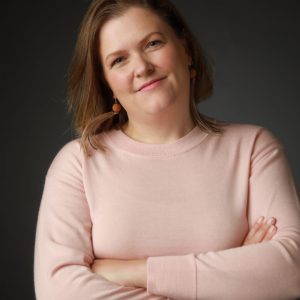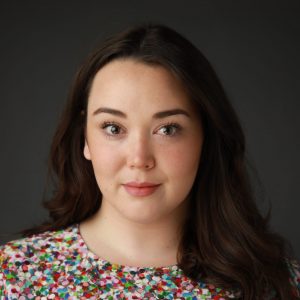 Keya McGeown is a proud Wakka Wakka woman and Lawyer with Special Broadcasting Services (SBS). She is part of the SBS legal team who were awarded Sport and Entertainment Team of the Year at the Lawyers Weekly Corporate Counsel Awards in 2021 and was a finalist for the Sport and Entertainment Lawyer of the Year at the Lawyers Weekly Corporate Counsel Awards in 2020.
Keya provides advice to SBS and NITV across all platforms including television, digital and radio advising on legal, ethical and editorial risk. Keya also provides practical advice to the business on a range of commercial matters including advertising and sales, sports and events acquisitions and production licensing and investment. As an Aboriginal woman, Keya is a strong advocate for Indigenous cultural and intellectual property and is a founding member of the SBS First Nations Staff advisory group.
Moderator:
Emma Johnsen is the Vice President of the Copyright Society of Australia, and a Senior Associate at Marque Lawyers. Emma also sits on the board of the Communications and Media Law Association. Emma works within the Content, Media and Technology teams, specialising in Intellectual Property as well as the Litigation team, practising in general commercial litigation. She assists clients in a wide range of IP matters, from exploitation and protection of IP, securing funding for production, music licensing, sports broadcasting rights and trade mark, copyright and patent disputes. Emma has worked with a number of First Nations artists assisting with a range of matters, including licensing artworks for commercial use and protection against misappropriation. Prior to Marque, Emma spent 8 years in the music industry, working for EMI Music Publishing, Music Rights Australia and PRS for Music in London.