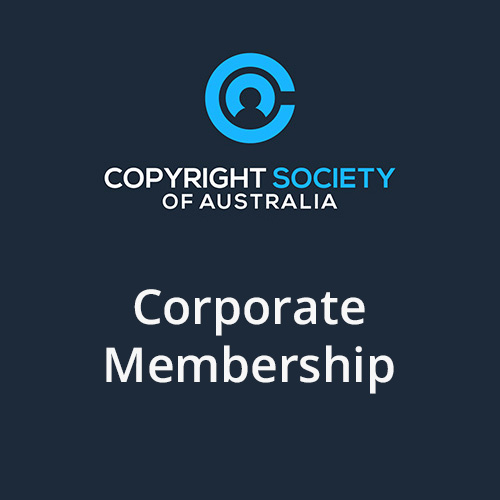 Corporate CSA 2024 Membership
$425.00
CSA 2024 Corporate Membership is available to an individual working for an organisation in Australia or New Zealand.   The CSA Corporate Membership provides benefits to five people in the member's organisation at the same location.   Nominated participants may be varied from time to time.  An organisation may have more than one Corporate member (for example, where the organisation has offices in more than one city, or the organisation wants to have additional participants).
CSA 2024 Corporate Membership runs from 1st November 2023 – 31st December 2024.
Standard (Individual) 2024 CSA Membership includes:
Email alerts to all CSA news
Discounts to all CSA events
Copyright Reporter 2024 Vol. 42 Subscription
After joining, you can invite four more people in your organisation (at the same office location) to be part of your 'team' on your CSA Corporate Membership.   Please contact us at info@copyright.asn.au if you have any questions.