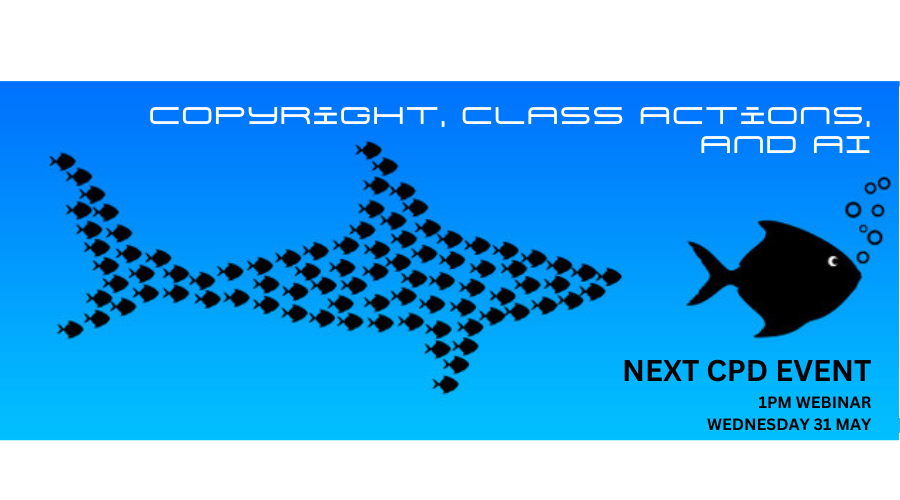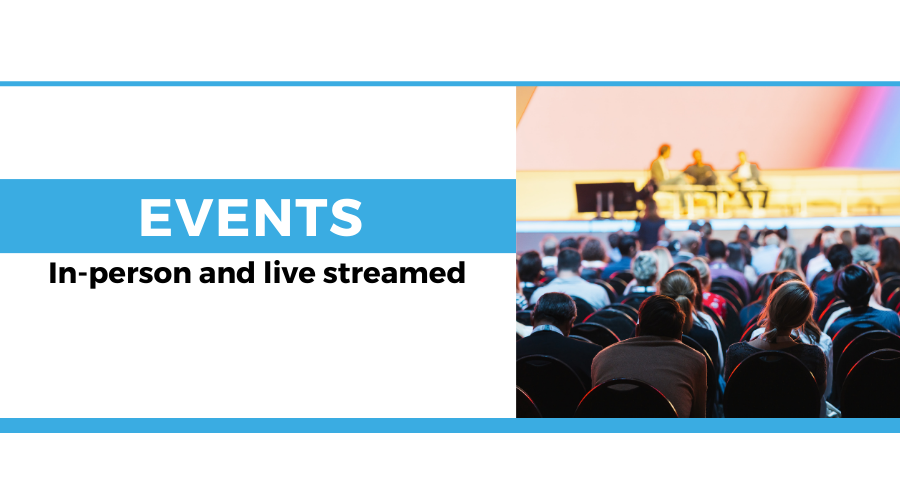 The Copyright Society of Australia is a not-for-profit society dedicated to the study of copyright law and related matters. The Society is an independent organisation and does not seek to represent the interests of any particular special interest group. The purpose of the Society is to provide a forum for education, discussion and exchange of ideas and information about copyright issues. The members of the Society are copyright professionals.
NEXT EVENT - LUNCHTIME CPD WEBINAR
1:00PM WEDNESDAY 31 MAY 2023

ONLINE ONLY
JOIN OUR MAILING LIST TO RECEIVE CSA NEWS
Membership
If you have a special interest in or experience with copyright and related rights, you are eligible for membership of the Copyright Society of Australia.
Membership benefits include discounted tickets to all events, an annual e-subscription to Copyright Reporter and networking opportunities.
We offer four categories of membership:
Group (Corporate/Organisation)
Individual Professional
Individual Academic
Individual Law Students
EVENTS
The Copyright Society of Australia runs a number of events (generally between four and six a year) on a variety of copyright-related topics.
SYMPOSIA
The Copyright Society of Australia hosts the Copyright Law & Practice Symposium every two years.
COPYRIGHT REPORTER
The CSA publishes the Copyright Reporter.   Copyright Reporter issues contain articles, case notes, and other information about copyright.  READ MORE…
UPCOMING CPD EVENT - LIVE WEBINAR
Copyright, Class Actions, and AI.
Litigation around copyright and AI has begun around the globe, arising from the use and misuse of Generative AI. Unusually for copyright litigation, many of these overseas proceedings have taken the form of class actions. But how would copyright and class action law intersect in Australia?
Please join us for a panel discussion and webinar on the intersection of class actions, copyright law, artificial intelligence, and litigation funding in Australia.
Wednesday, 31 May2023, 1:00pm
All members and friends are welcome.
Online Tickets from $35